Dr. Jay Buenafe has volunteered countless hours in support of No Scalpel Vasectomy International (NSVI), a non-profit organization dedicated to making vasectomy available in developing nations.  Teams of volunteer medical professionals  travel to designated locations to train in-country doctors in the no-scalpel technique and perform vasectomies.
For some men, NSVI offers the only reliable and affordable method of family planning available to them.  Safe and 100% effective vasectomy.
The first mission of 2017 was in the Philippines.  Dr. Buenafe volunteered on a team that performed 396 vasectomies in a single week. The Philippines struggles with poverty and overcrowding in many urban areas. A family that wants to plan pregnancy can find it difficult to consistently find and afford contraceptives.
Support NSVI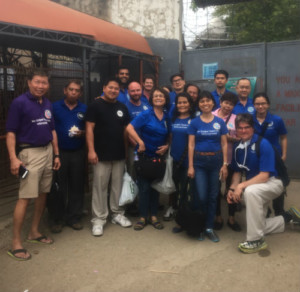 No-Scalpel Vasectomy International Inc. is a non-profit organization. Their mission is to provide FREE voluntary vasectomy as a way to help  manage population growth in the Philippines, Haiti, Kenya, and other developing countries.
The NSVI and its volunteer medical teams literally change people's lives.  Access to vasectomy is often the difference between exhaustion, crushing poverty, dangerous pregnancy terminations or more children than can be cared for properly. Not only do families struggle, but developing nations with high birth rates often lack adequate resources to support the people who live there.
Effective family planning will reduce the burden of poverty, hunger, homelessness, joblessness, unwanted pregnancies,and high maternal and infant mortality rates. The most common cause of death among women in developing countries age 15-35 are complications of pregnancy and delivery.
Medical volunteers donate their time but our organization still has expenses, as do our the doctors who travel to help us. Your donation in any amount is critical to our success.  We appreciate your support and thank the medical volunteers who take time away from their lives to assist us.